Every hunting trip is different, but that does not mean that you shouldn't be as prepared as possible. Your riflescope will be critical to your hunting success. The ZEISS LRP S3 first focal plane riflescopes provide the best-in-class total elevation travel combined with an advanced optical system. They deliver ultra-sharp images and gather the maximum amount of light for low-light conditions with the ability to reach out to identify game at great distances.
ZEISS LRP S3 636-56 offers the best solution for medium to extreme long-range shooting. The 6x-36x magnification range is combined with a 32 MRAD elevation turret which supports more precise shot placements.
Best-in-class total elevation travel
With a staggering amount of total elevation travel

110 MOA or 32 MRAD for the 636-56 model
With Extra Low Dispersion (ED) glass elements, ZEISS T* multi-coated lenses, and 90% light transmission, the ZEISS LRP S3 models deliver advanced optical performance.
Ballistic Stop and External Locking Windage Turret
ZEISS LRP S3 riflescopes utilize ZEISS' proven Ballistic Stop to provide an absolute and true return to zero. Furthermore, they offer an External Locking Windage Turret that provides immediate access for wind corrections, with a locking feature.
Daylight visible illuminated reticle.
Digitally controlled diffractive reticle illumination technology delivers an exceptionally bright point of aim – regardless of the amount of incoming light – allowing you to confirm precise shot placement on target.
A clear view, whatever the weather
There are always exciting things to be seen in the world of nature – even in wet weather. This is why ZEISS developed LotuTec®. A coating for the lenses of binoculars and spotting scopes that enables a clear and unhindered view in all weather conditions.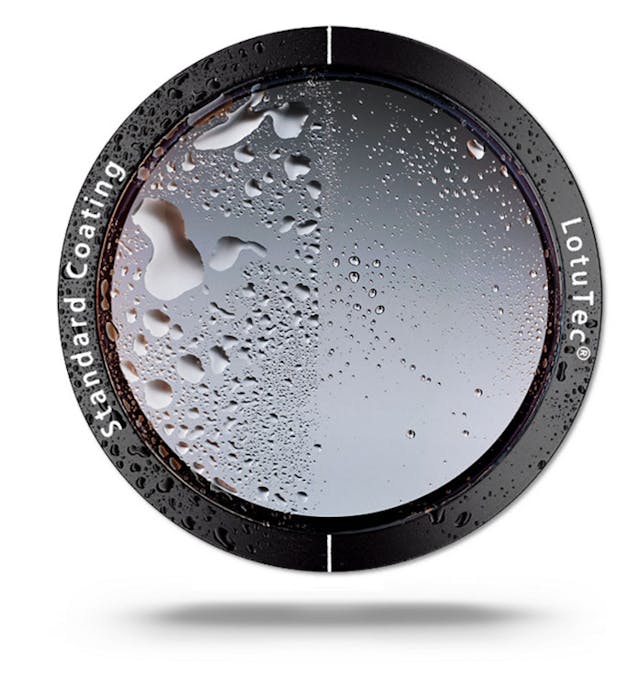 ZEISS T* coating is a guarantee of the brilliant, high-contrast images­­ which you will experience above all in adverse light conditions and in the twilight. Behind it, however, there is no specific formula for building up the layers. Instead, it is a technology that is constantly adjusted to suit new glass materials and requirements, which varies from lens to lens.
Reticle ZF-MOAi | Reticle 17
The ZF-MOAi smart reticle was designed with precision shooting and long-range hunting in mind. This is a great reticle for the most challenging shots in the field and on the range. The clean and clutter-free reticle utilizes hash marks that represent 1 MOA (minute of angle), and even numbers are displayed for fast visual reference. The windage dots below centerline are placed at 2 MOA increments, so that you can easily confirm the wind's influence on the bullet's impact down-range. The floating center point of aim provides a precise hold on the most difficult targets.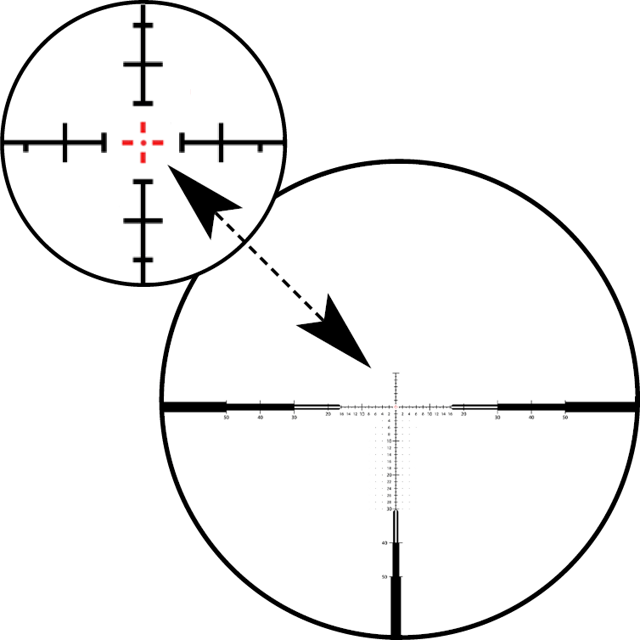 Reticle ZF-MRi | Reticle 16
The ZF-MRi smart reticle was designed with professional input from active competitors and instructors. Its purpose is to dominate at PRS and NRL matches. The milliradian (MRAD) reticle incorporates a "tree-style" primary structure with useful hash marks, dots, and reference numbers –without the clutter. The points-of-aim and holds are represented in 0.2, 0.5, and 1.0 MRAD increments; and even numbers are displayed for fast and intuitive visual reference. If winning is your goal, then the ZF-MRi reticle was made for you.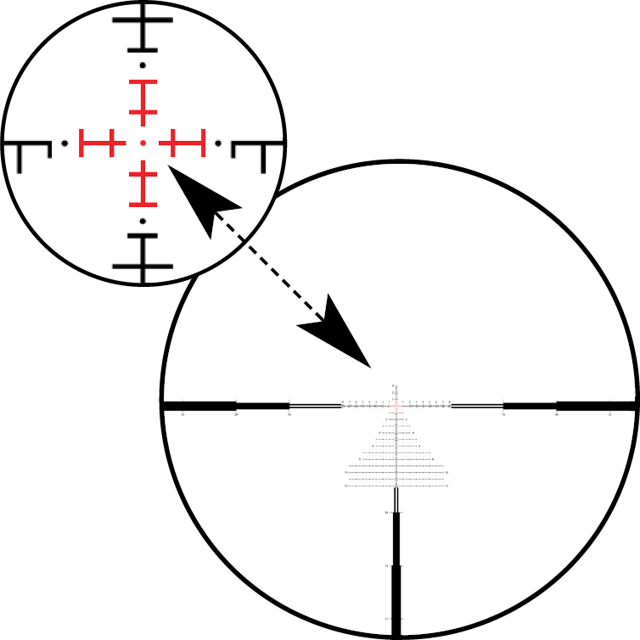 Description
Extra Information
Objective Lens Diameter:
56 mm